Mid December I went to The Hague for a collaboration with some amazing people.
Sanne van Bergenhenegouwen asked if I was willing to do the styling of a plus size lady. Because I am plus sized myself, we were in luck and I had an assortment of items to shoot. 
The model was Naline, and the makeup was done by Saartje van Hauten (all the way from belgium)
Collaborating with likeminded creative people makes sure that you get amazing results. Somehow creativity with a lot of people together in one room creates more creativity, as if it grows. It certainly was that way for me. Especially when I got the pictures from the shoot.
The first one is almost like a painting. This was the picture the mood board was made for. A photo inspired by the painting of the past. I love the use of light by Sanne in this picture. And the pose is just spot on.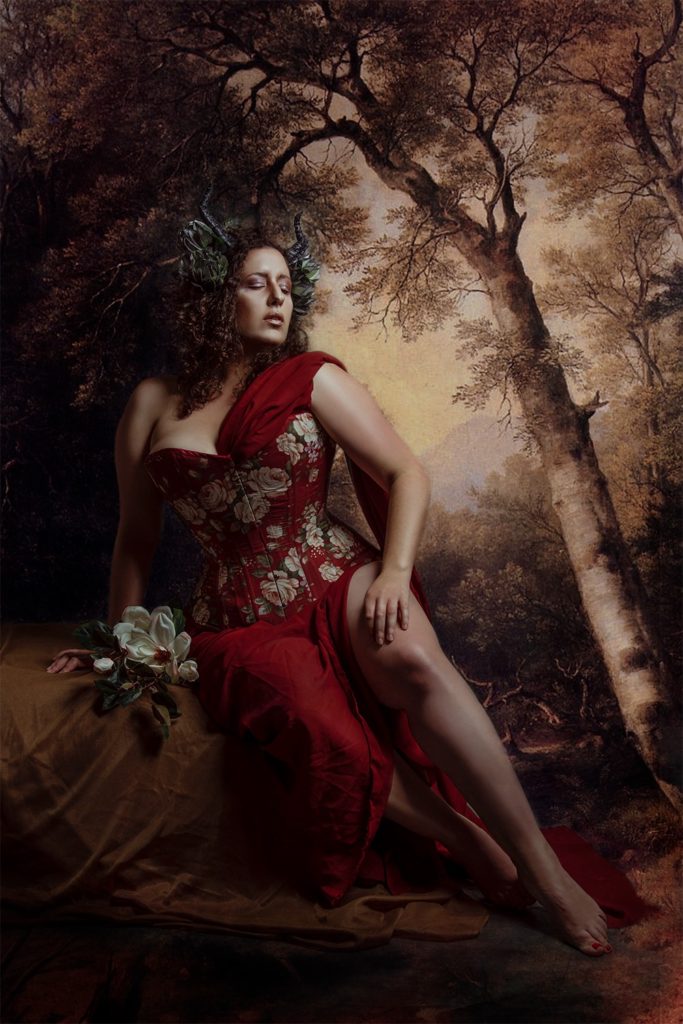 After doing the nymph we decided that in every woman resides a queen, and sometimes she just has to come out!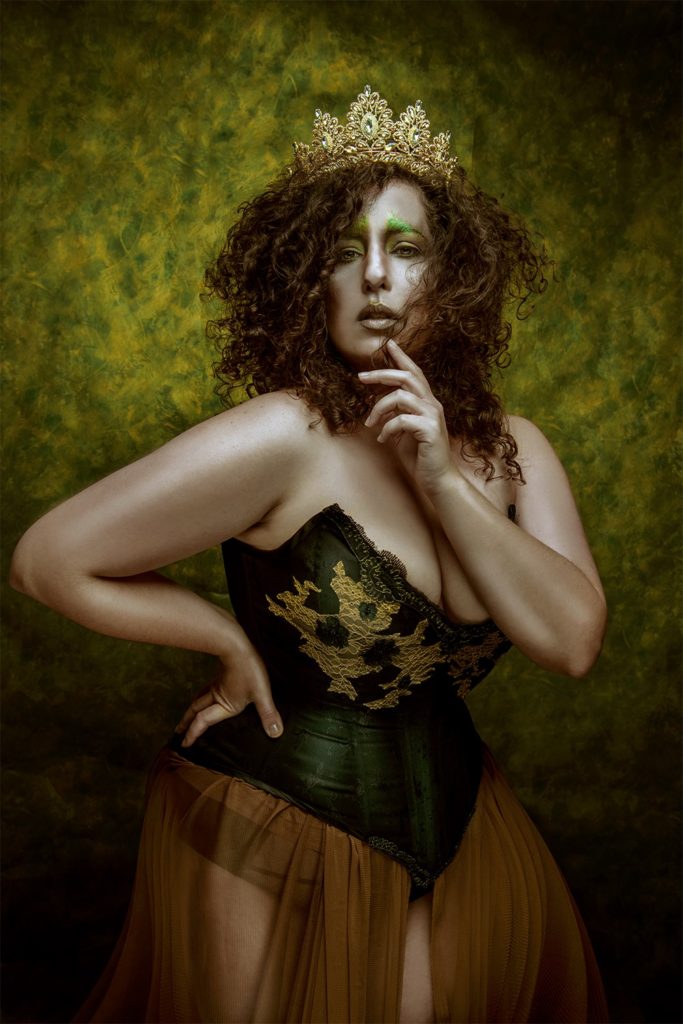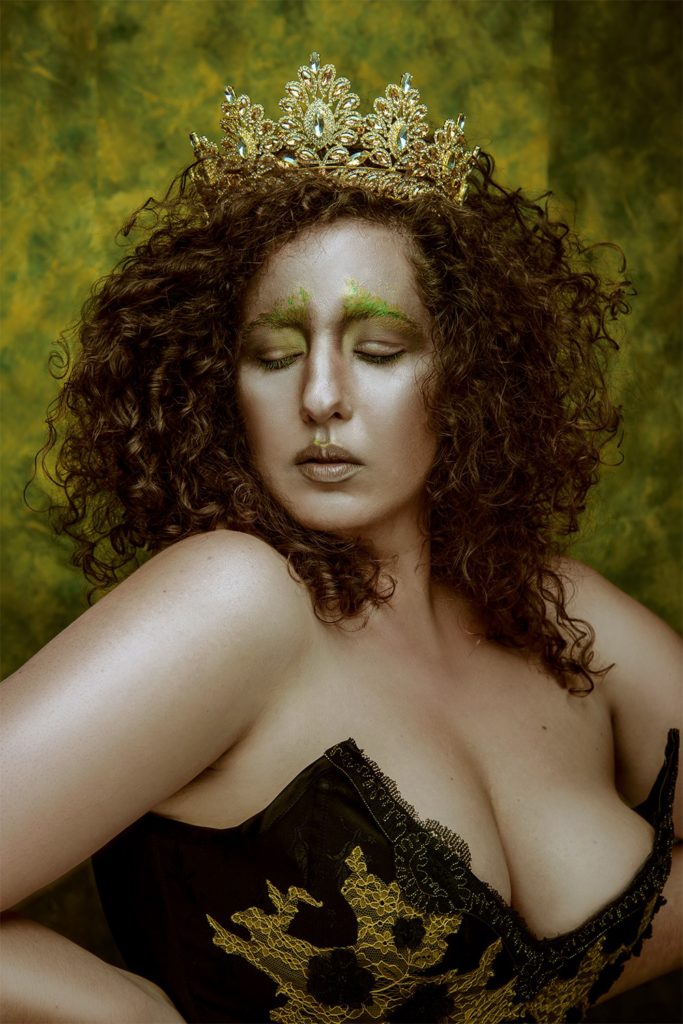 And last but not least, a lingerie photo. Because lingerie is something you wear for you!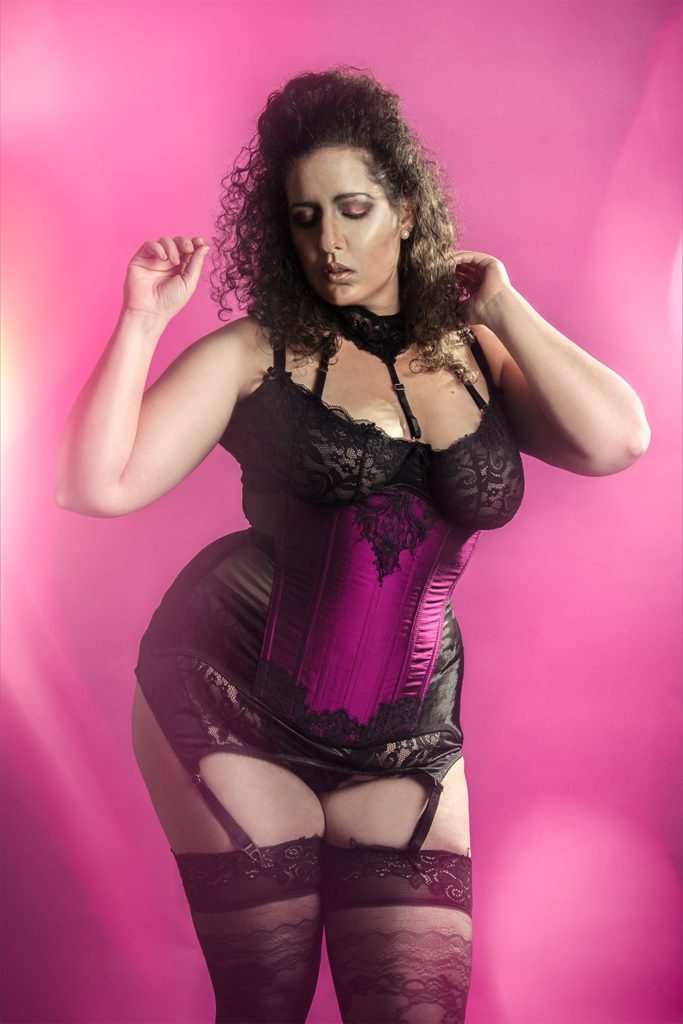 The whole team were total troopers, we did 3 completely different looks but were all onboard with the same ideas.
Naline is wearing the following Skeletons in the Closet items:
Picture 1: Victorian overbust corset in a floral cotton. Pattern matched at the front.
Picture 2 and 3: Vixen plunge corset. Made out of a cotton coutil with hand stitched gold lace and beads. Available in the webshop!
Picture 4: Longline corset/girdle. A lightweight corset made out of a silk front panel, mesh side panels with some lace at the front.