Skeletons in the Closet is one of the vew seamstresses who makes historical inspired costumes. We create costumes inspired by the Renaissance, Regency, Victorian and Edwardian era. We also make bridal couture and gothic fashion, for both men and women.
Please visit the Gallery for examples of our work. If you would like to discuss a custom order, please contact me by email.
Prices for a gown start at 500 euro's and can go up to 2500 euro's depending on fabric, finish and amounth of hours put into the creation.
Here are some of our favorite costume we have made so far.
Seafoam gown Lady Dinah by Ton van der Linden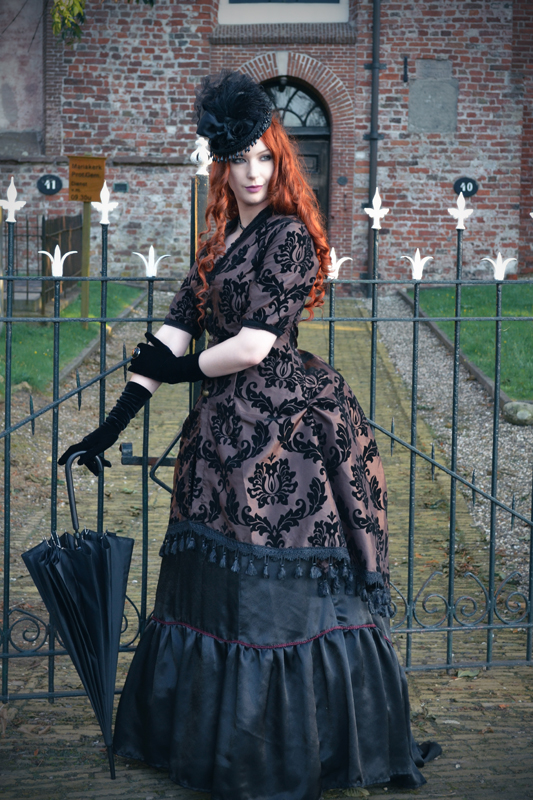 Bustle gown, Model Bunny Glittergun
(photocredits: Claudia du Bios by Anja Kuipers)
Beetlewing Gown. Taffeta gown with standing collar. Bodice adorned with beetlewings.
Photographer: Richard Terborg, Model: Myrna Moonstruck, Mua: Withney Krokke, Hair: Jess van der Zee