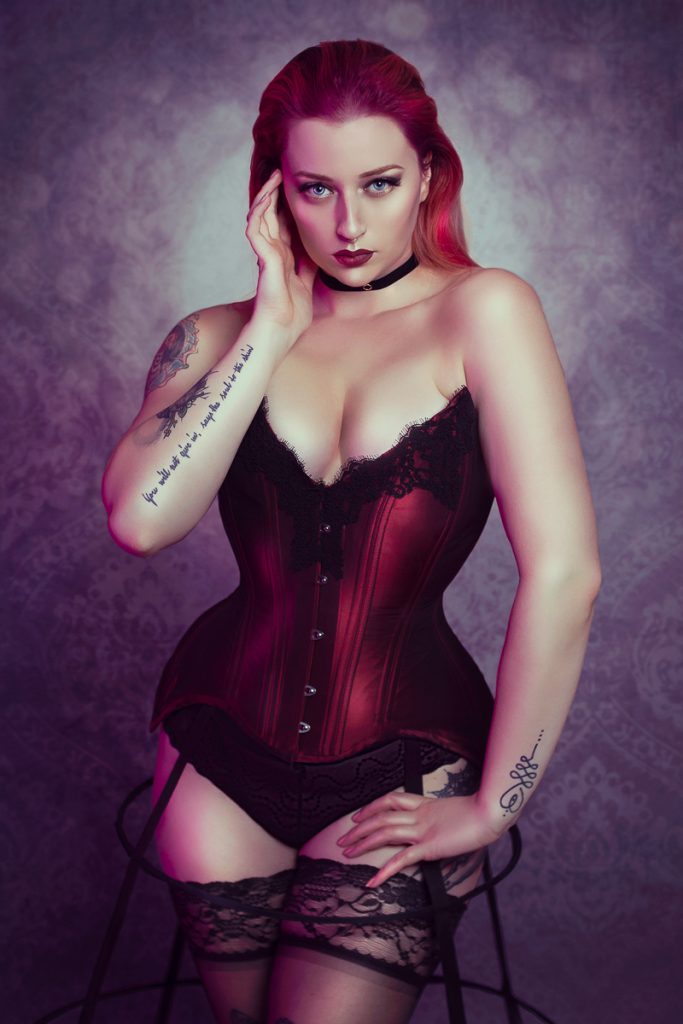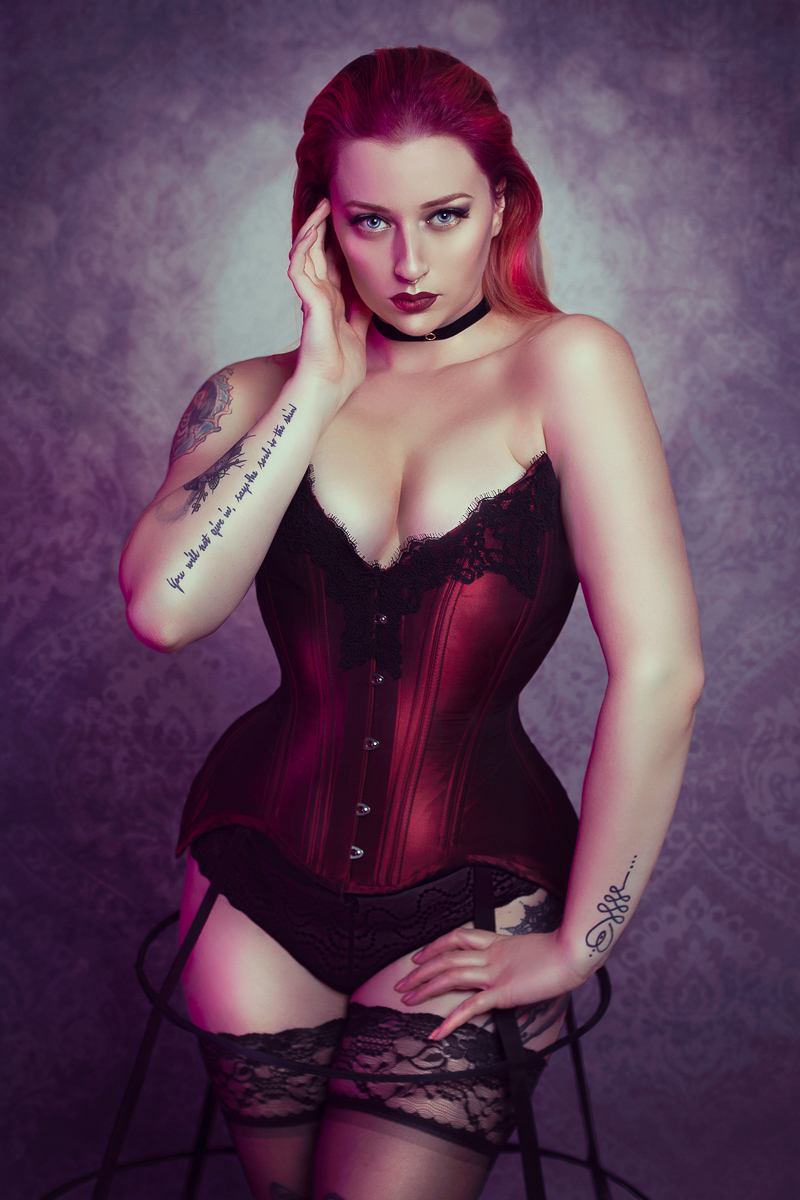 A Skeletons in the Closet corset is made with the best materials available.
The construction of a corset starts with the drafting of a good pattern. A well fitted corset is drafted to your measurements. A corset should smooth your curves, chinch your waist, but should never be uncomfortable. Therefore we draft all patterns from scratch. We specialise in both modern corsetry shapes aswell as the historical patterning.
After creating the pattern we move on to the construction of a corset. A Skeletons in the Closet corset is always made out of a non-stretch material. Usually coutil, a material specifically made for corsetry, or a corsetry mesh if we are looking for more of a boudoir look. A corset has internal or external boning casings. The boning is a mix of spiral and flat steels. The corset has a waist tape to help to keep the waist in check.
The binding is hand finished for a smooth look, and we often use a soft cotton to line the corset. We obsess over little details, like properly pressed seams and smooth curves, making a Skeletons in the Closet corset almost a piece or art.
For more examples of the corsets we made, visit the blog,  gallery, folow us on Facebook or add us on instagram.
If you want to request a custom corset, please use our contact form.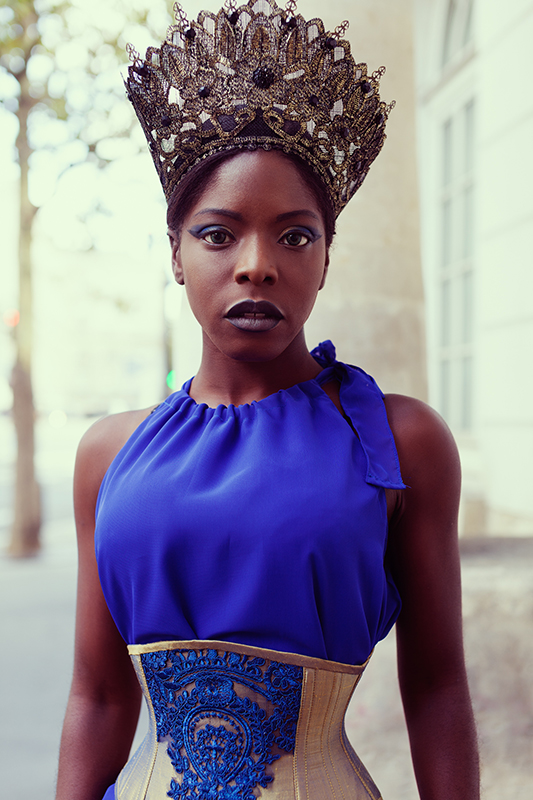 Pricing:
Standard Size:, where you order a corset made from a standard pattern. Available in a range of fabrics and finishes. These are available in the webshop. Waspies start at €155, underbust corsets start at €300 and overbusts start at €400. The beautiful basics are available in the webshop, and have a quicker turn around time than a fully made to measure item.
Made to Measure: Where we make a corset from a pattern drafted to the measurements you provide. These corsets are a bit more luxurious than the beautiful basics. They are made out of silk and have a hand finished binding and a soft cotton lining. The base prices for these corsets start at:
Waspie €300, Underbust corsets start at €400 and overbust corsets start at €550
Custom: A custom corset is where we make a toile before making the actual corset. This creates the best fit, but is also the most time consuming way to order a corset. A custom corsets also allows for lovely extra details like unusual fabrics, flossing, layered lace or beading. Custom Corsetry starts at €600 for an underbust and €800 for an overbust corset. Couture lace and handfinished details come at a surcharge.
Historical replica's starts at €750 for an underbust and €1000 for an overbust.