Seductively Sheer.
As you may have noticed we are working on new items. As a general rule I do not work in collections. The number of corsets I make per year are not enough to have a new collection every six months. However, I can divide my work in several styles. My work is eclectic but there is always a theme. So I decided to call those collections. The beasties need a name after all.
So may I introduce to you my first collection. The Seductively Sheer Collection.
There are four corsets in this collection at the moment.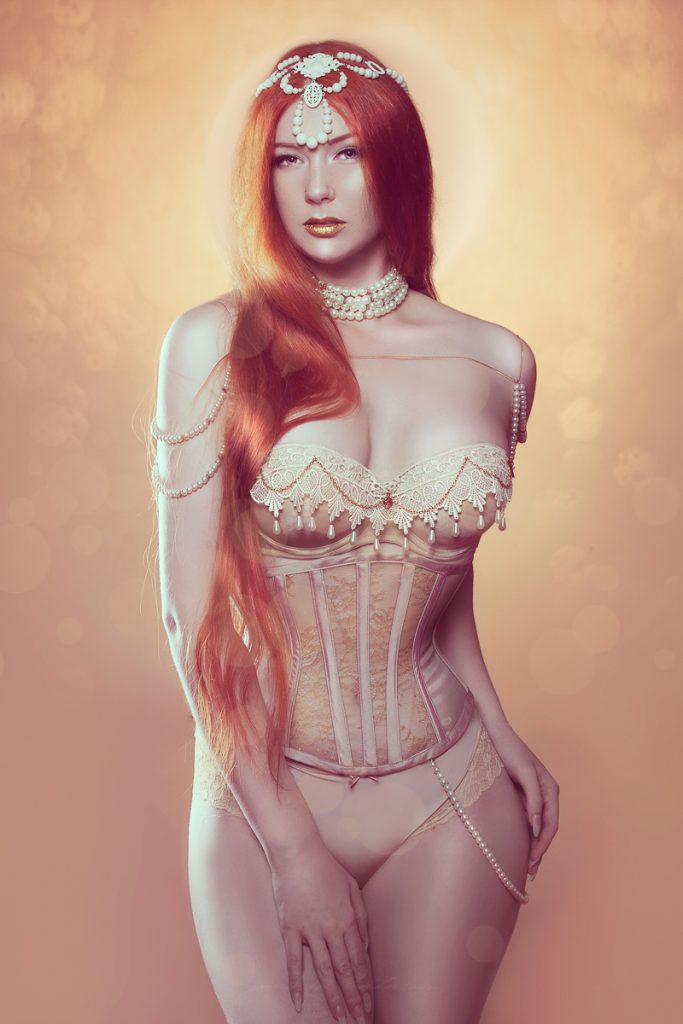 First, the Gilded Waspie. This lovely piece is made with white sheer fabric, crème/gold silk and delicate gold lace at the front.
Although it can give you a lovely shape it does not have a waist tape. This corset is not made for tight lacing.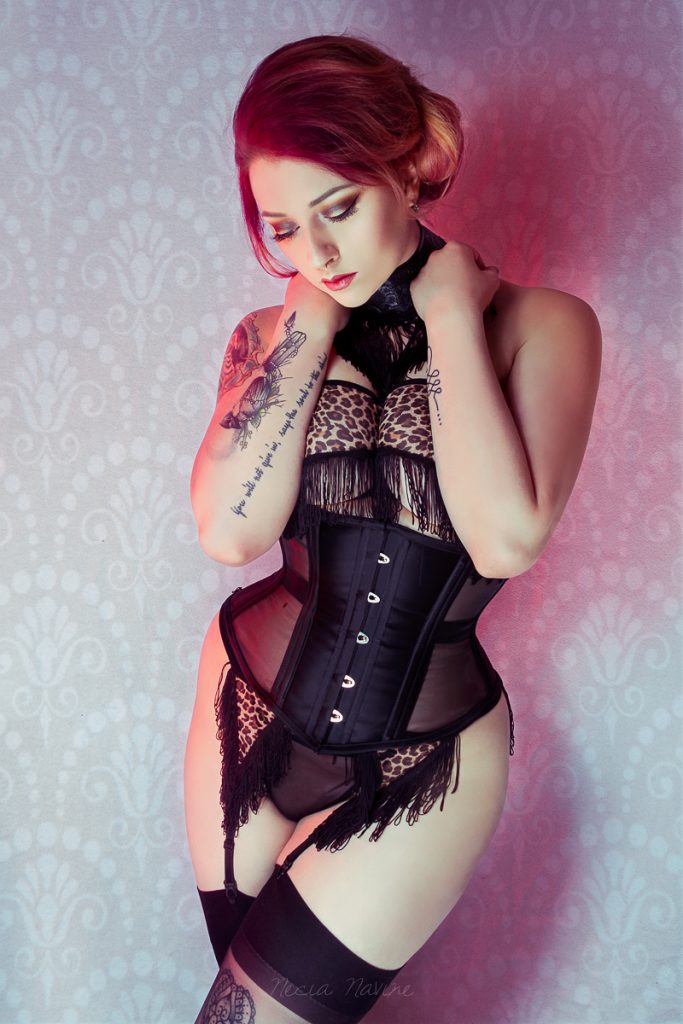 Second is the Lady Aistikas sheer corset. This corset is made out of black sheer fabric with black satin coutil. The corset has a waist tape and gives an amazing shape. For example, this model (Nevia Navine) reduces her waist with more than 15 cm with this corset.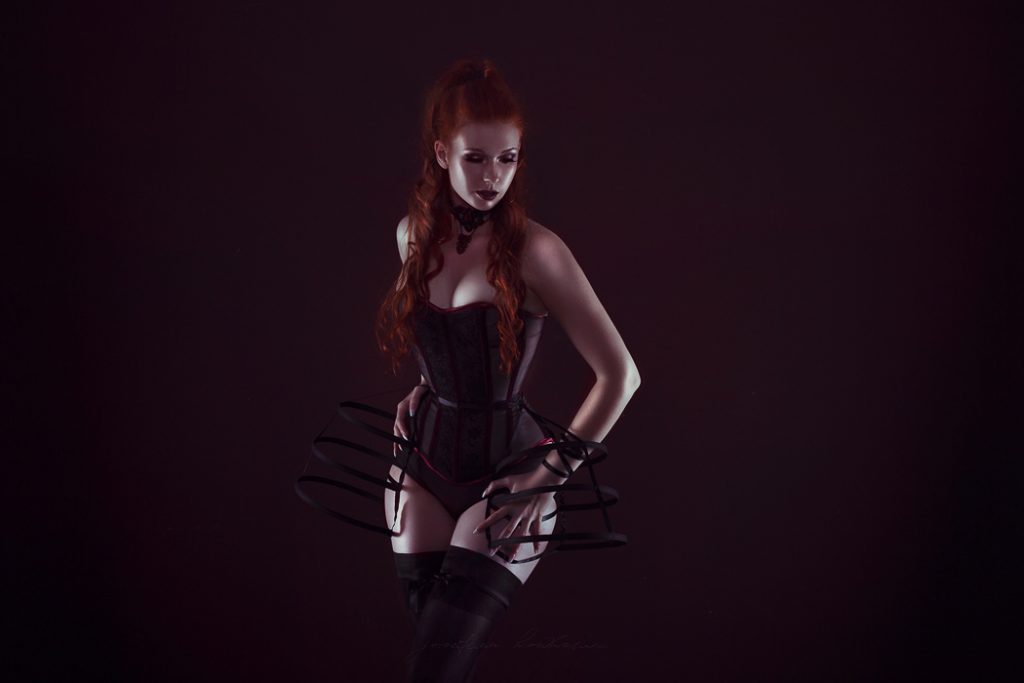 Third is the Nix Sheer overbust corset. This dark overbust corset is in sync with our gothic soul. It is made out of corsetry mesh with boning casings covered in velvet ribbon. It has a waist tape and the front panel is covered in lace.
Paired with stockings and a set of pocket hoops it makes you look like a dark ballerina.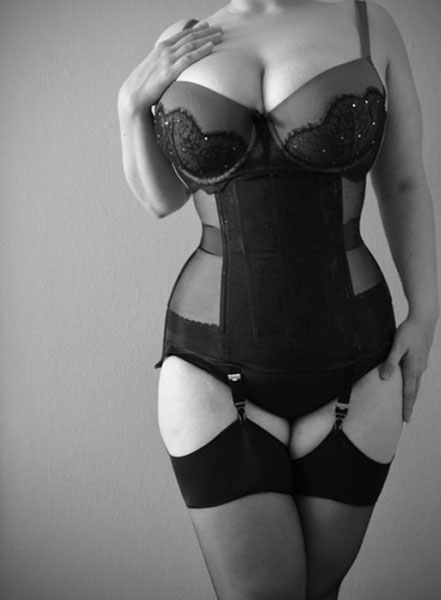 And last but not least, our personal favourite the Sophia Eden Girdle. This Girdle you have seen before I am sure! This girdle is great to wear underneath your pencil dresses. It is a lightly boned piece with a waist tape, that gives you smooth hips and a smooth tummy.
All these corsets will be available as made to order items from the 1st of September in the webshop. Of course you can always contact me for a custom version, if you want something similar but in a different colour, different size, extra boning, different fabric.
The samples shown here will also be added to the webshop shortly so you can buy them. 🙂
More sheers corset will be added in the years to come.
Photocredits:
Photo 1: Model: Bunny Glittergun Photographer: Josefien Hoekstra Muah: Ashley Make-up Design and Artistry.
Photo 2: Model, muah and photographer: Necia Navine/Josefien Hoekstra
Photo 3: Model: Bunny Glittergun Photographer: Josefien HoekstraMuah: Ashley Make-up Design and Artistry.
Photo 4: Selfie by Sannie, owner of Skeletons in the Closet.