This ribbon corset was a custom order by a lovely customer of mine. She wanted a corset that would give curves but is easy to move around in and was long enough. Beeing an performer and artist she needed something light but still giving shape.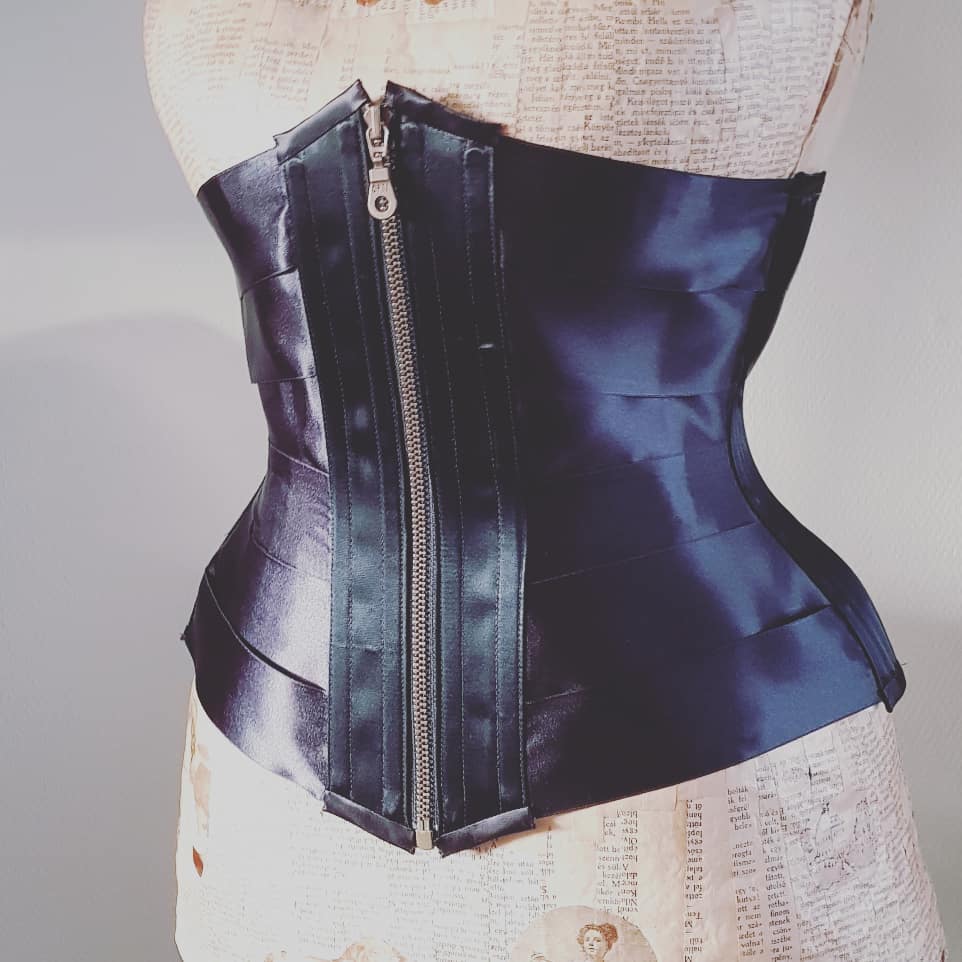 Ribbon corsets have been around for quite some time. As I said on my Instagram posts, those Edwardians knew what they were doing.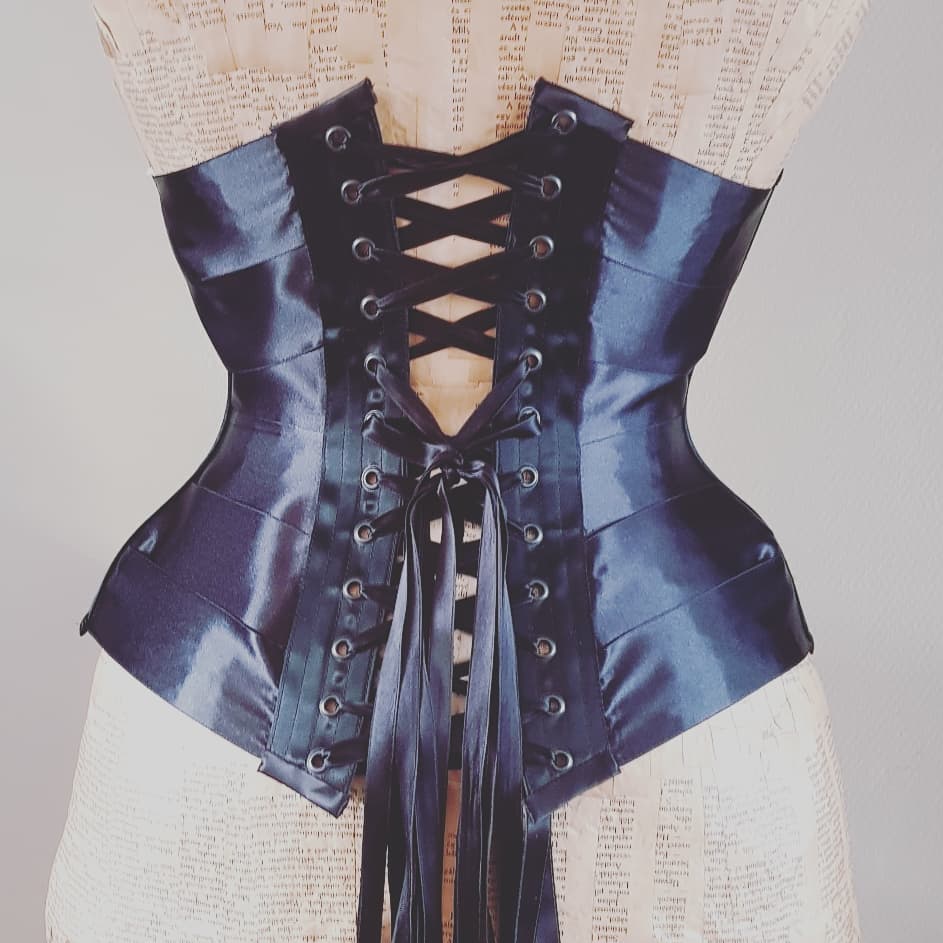 Most historical examples of ribbon corsets I have seen date back to around 1900. Sometimes made out of the most beautiful silk ribbons. If you have the time go google some of those examples they will surely inspire you. They say ribbon corsets were made to rest in, or as part of a lingerie set.
Fun fact about a ribbon corset is the shaping. In the case of this corset the centre front, side and centre back pieces are made out of straight strips of satin coutil. The side front and side back are made out of strips of ribbon. The shape therefore comes from the ribbon panels. In fact when you draft the pattern for a ribbon corset you basically make all the shape in two panels per side! Awesome right?!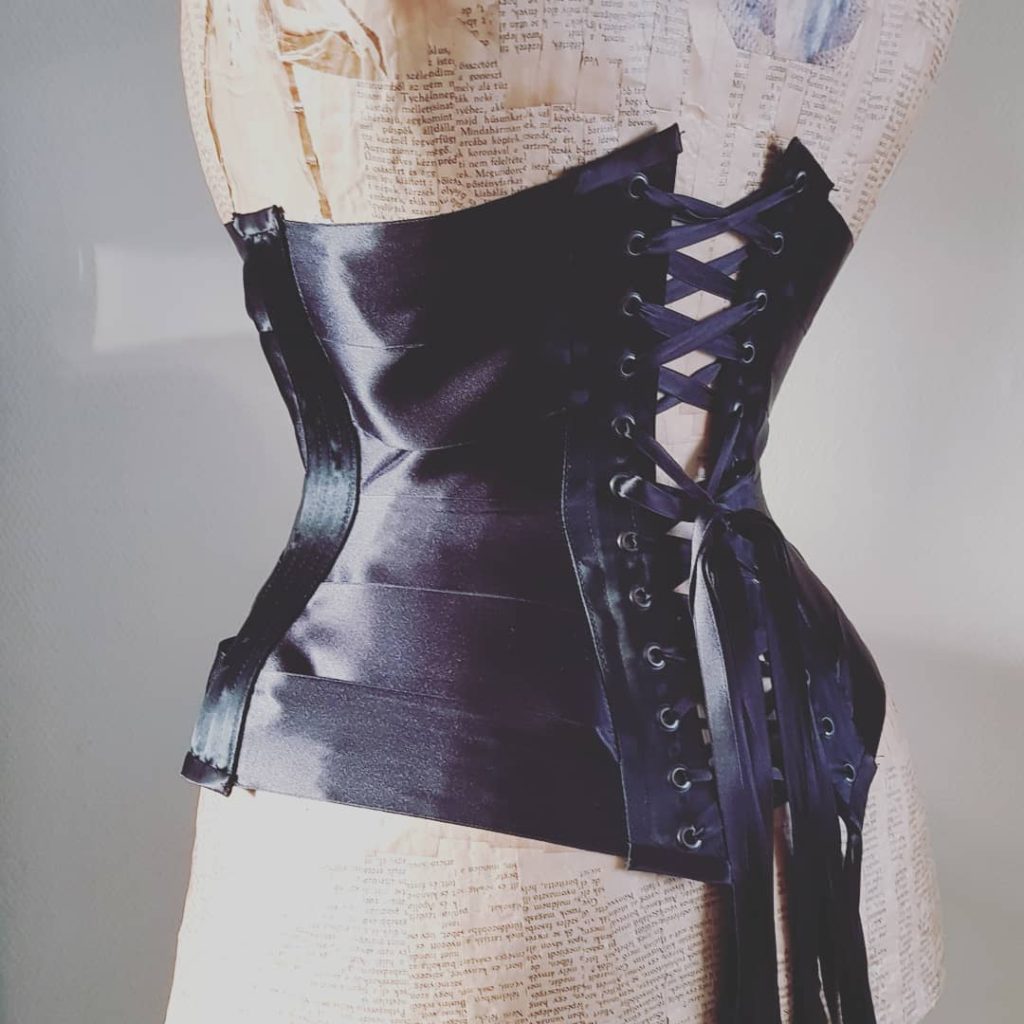 Anyhow I hope you like It as much as I do, you can order yours here:
And for more Edwardian viewing pleasure, have you seen the shaping of Edwardian skirts? They are awesome, flat at the front and full at the back.