18th century costuming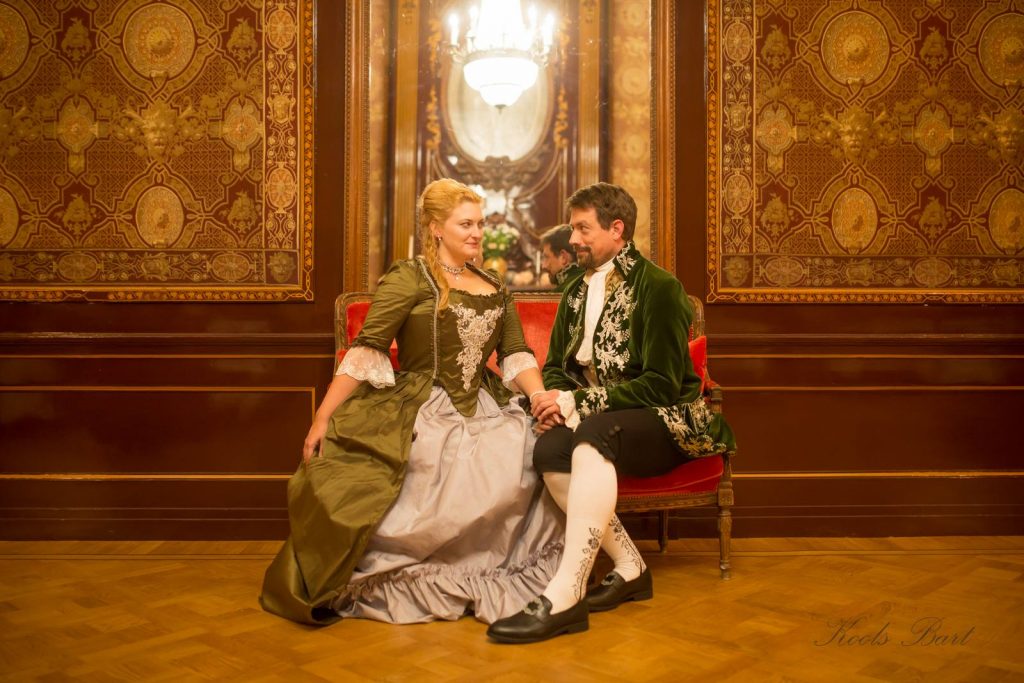 This autumn we were attending Salon de la Societé raffinee. Organised by my dear friend Shari. A Salon is an event where a Salonière introduces artists to the guests. A place to socialise with friends and imagin that you live in the 18th century. I was honored to be one of the artists who got to display the art of Skeletons in the Closet 
For this event I decided to make a new costume for my Husband. Maarten has been looking at an historical example of an 18th century costume and would have loved to have a costume like that. So we decided to give it a try.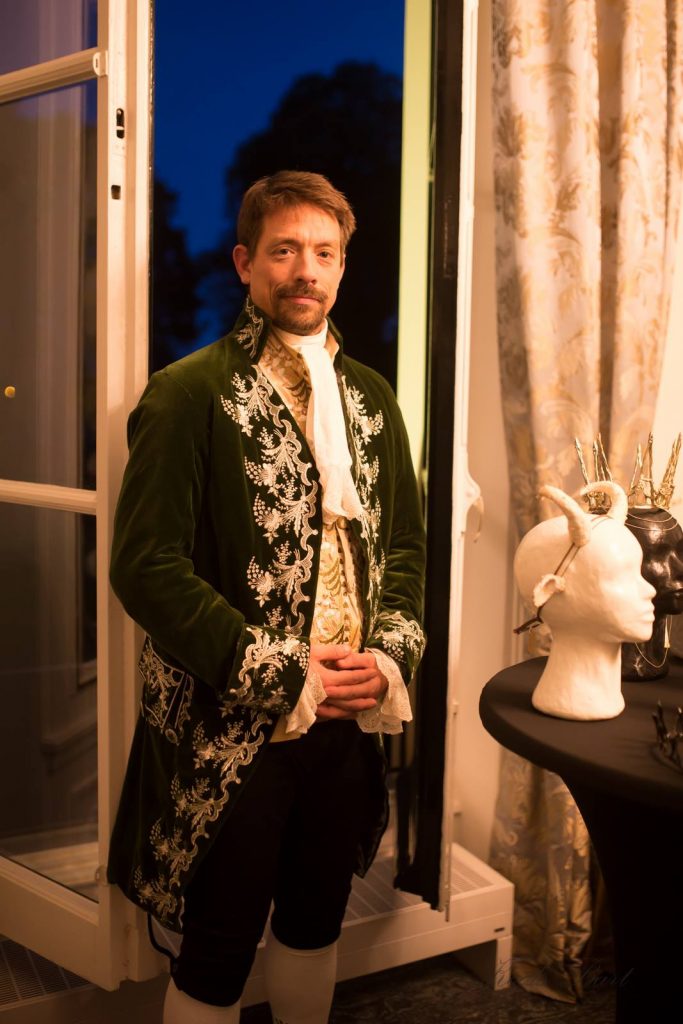 The 18th century is an era beyond my comfort zone, so this was quite a challenge. This costume had a lot of pieces. A white cotton underskirt. A cotton cravat. Black cotton breeches. An embroidered silk vest and an embroidered green and silver frock coat.
In order to make this project I have purchased an embroidery machine. Via Etsy I bought an embroidery pattern from Art Embroidery designs, Lubia makes the most wonderful historical patterns for embroidery machines! This gives your 18th century projects a real historical look.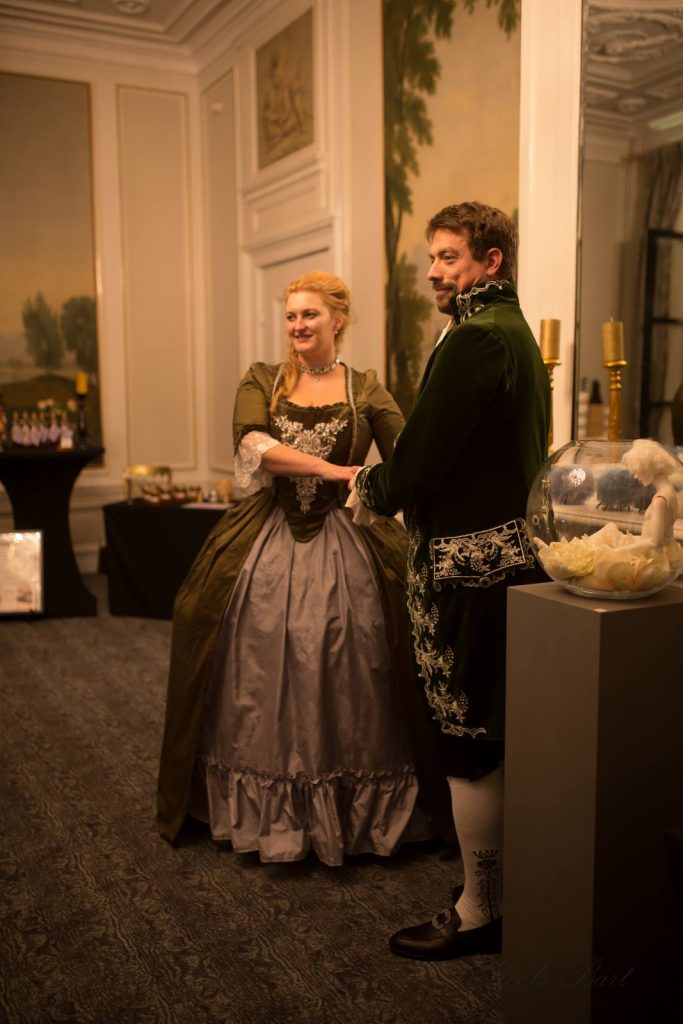 We started from the bottom up, I always work like this. Because if you wear layered clothing it is good to fit each layer over each other, so you don't get a coat that only fits over a t-shirt but not over a blouse with vest.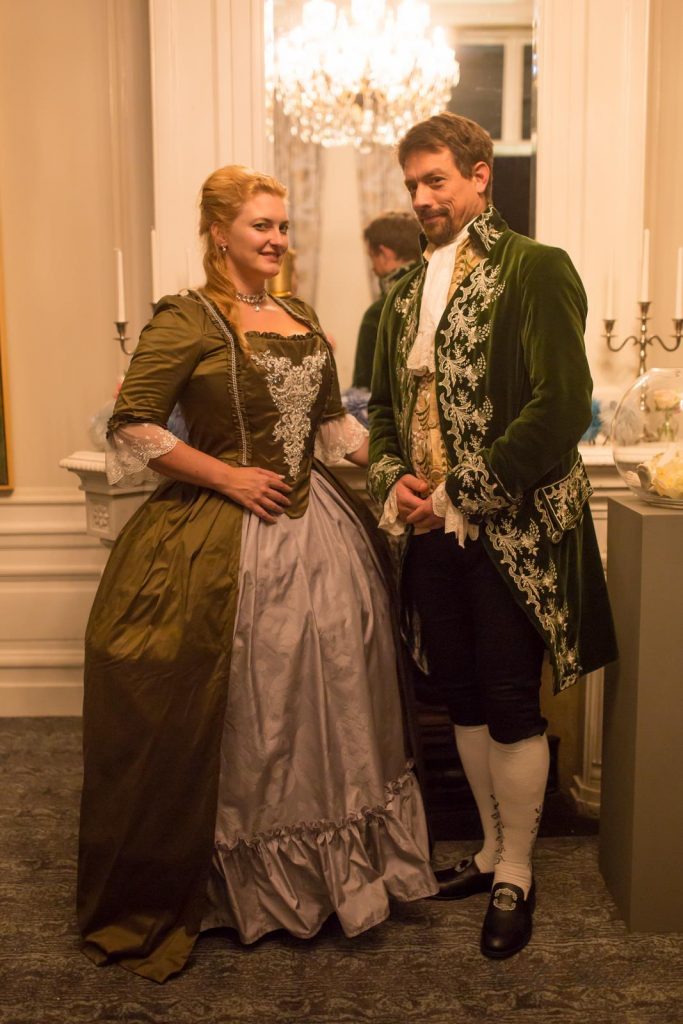 The outfit took a total of 50 hours to make. Although the machine does most of the embroidery you have to stay with it. Especially for the vest where the embroidery had 9 different colors.
The Husband did most of the embroidery by himself while I was sewing away on the rest of the outfit.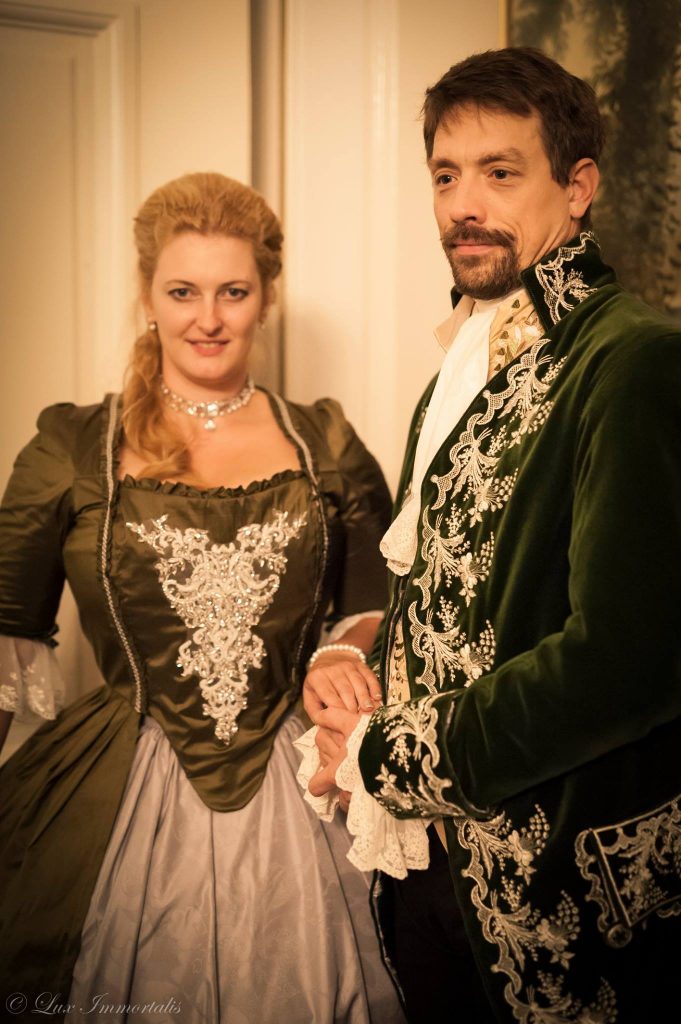 For myself I made a 18th century fantasy dress. This dress is not historically accurate.
The dress is made out of silk, and has an beaded and embroidered stomacher.
If after seeing these garments you would like to discuss a custom gown or suit, feel free to contact me using our contact form. 
Here is also a picture of our booth at the Salon.