This style of corset has been in the making for quite a while. As with every new style of Corsetry I do extensive testing before I offer something to the public, so that I am sure my ideas actually work!
The corset is a mix between a longline corset with attached garters and a corset with cups. The cups of this corset are genuine cups with an underwire. The longline points end up in a garter making this corset a true underwear look corset. A corset like this would look amazing under a 50s style dress or a wedding gown!
The corset is made out of my favorite brocade coutil. It has internal boning casings and attached garters.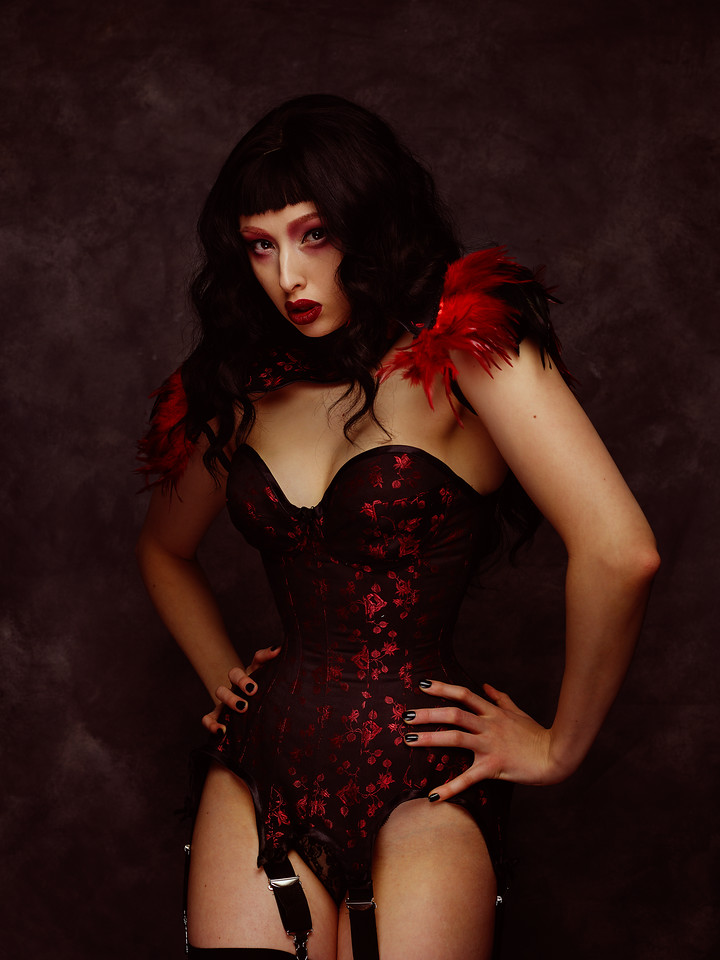 The cups make sure that the boobs are supported and not pushed up as high as might be with a victorian corset. Therefore this corset might work best under a modern style gown.
When my sister saw a photo of the corset she called it a squit, but I decided to call it Hecate instead.
I hope you like it. If you would like to order a similar corset please contact me.
I had the chance to shoot this corset with an amazing team of Richard Terborg and Nathaly Blue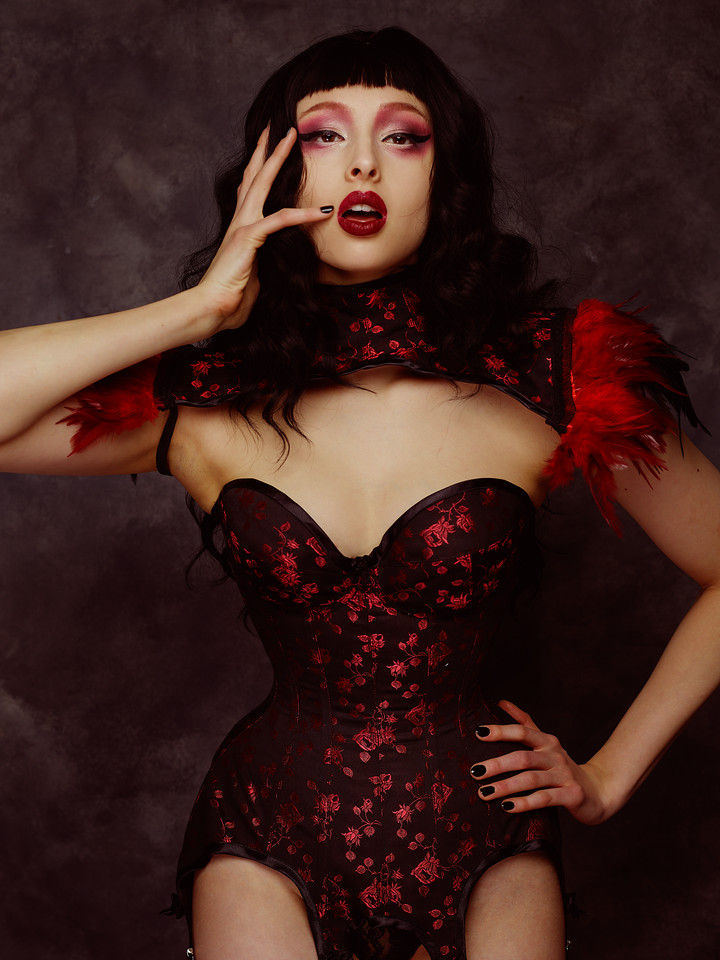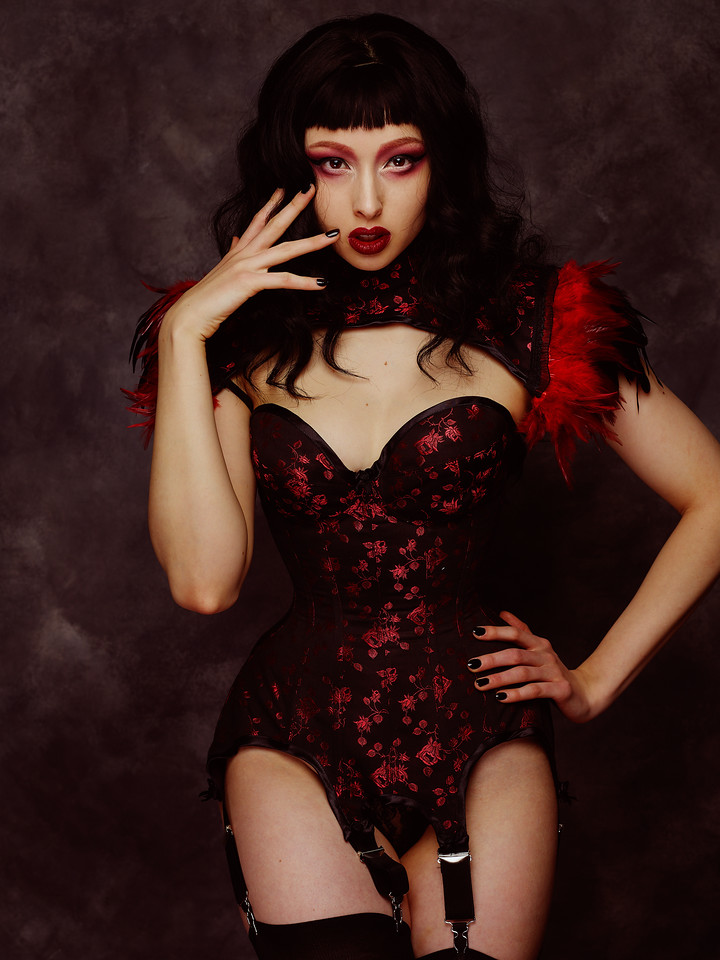 This sample corset is also available in our webshop!