People who know me for a while know that I started sewing when I wanted to wear gothy clothes. This evolved into a fascination with the Victorian era and corsetry.
When my client asked me to make her a Victorian corset in all black materials I was very happy. Combining the two things I love. We chose as a base a corset modelled after one of the Symington patterns. For a true historical look. It is the same style I used as a basis for the Victorian halfbust corset.
We talked a bit over skype for the measurements and the materials.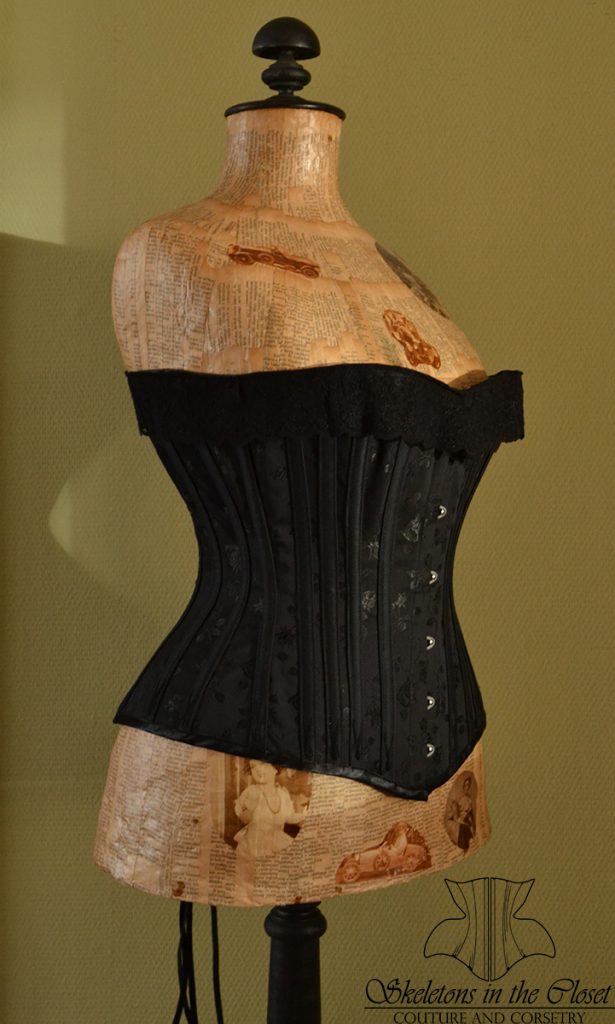 We chose a Black Rosebud coutil, with black cotton sateen coutil boning casings. The top of the corset is trimmed with a black cotton lace. The boning casings are finished at the bottom with black cotton perle flossing.
At the back of the corset I added two diagonal bones. For a historical touch.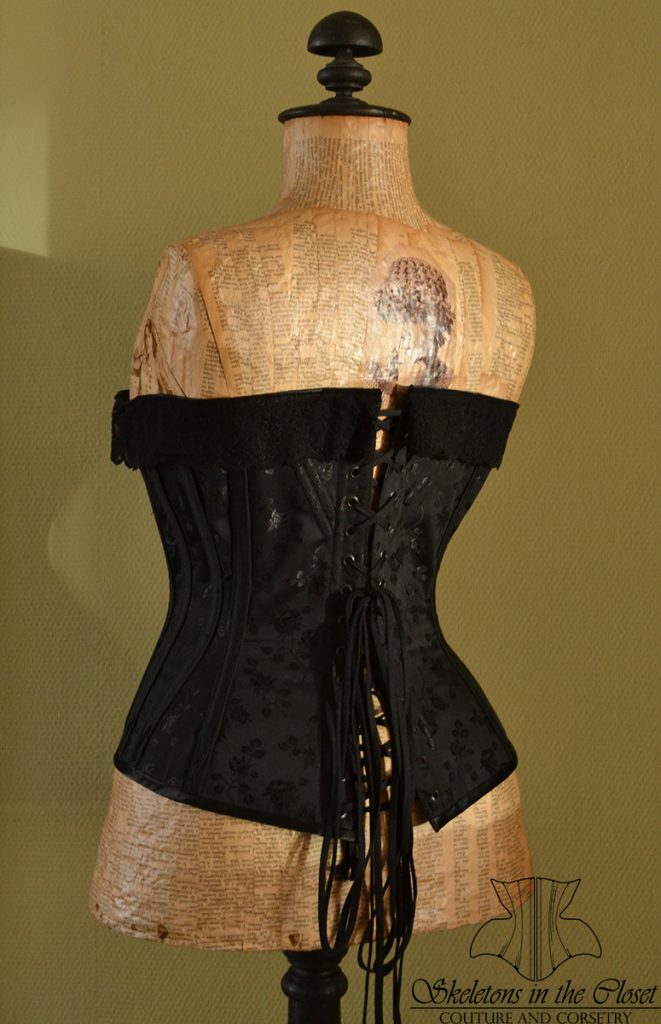 So we have a lot of black ingredients in this corset. The external boning casings and flossing adding texture to a corset that might have been seen as boring otherwise.  I love it. And I hope you love it too.