Introducing a new corset for the Couture Curve collection.
The Serena corset is a lovely light short corset. This corset is longer than a waspie but shorter than the Alathea corset. The Serena is about 24-26 cm long at the front, making is great for people with a shorter torso or who just want to wear a short corset but not as short as a waspie.
The corset is made out of silk, it has a coutil strength layer and a soft cotton lining. It has 14 steel bones and a busk. As with all Couture Curve corsets it is made out of dupioni silk. Dupioni silk is available is so many lovely colours. Often they can look as jewel tones.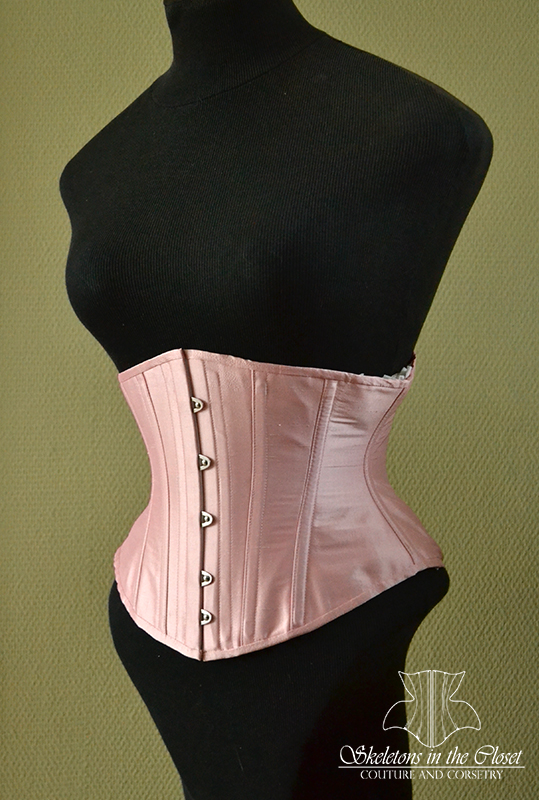 This corset is a made to measure corset. You can order it by using our contact form. 
As we make all corsets by hand so if you love this corset but is just not quite for you yet we can add things for a surcharge.
For example you might like more boning, either double boning at the seamlines or extra bones at the centre of the panels. Or perhaps you would love some lace or flossing on this corset, we also embellish corsets if you like. In fact this lovely silk waspie is now adorned with some light white lace to match the Serena bralette as you can see here.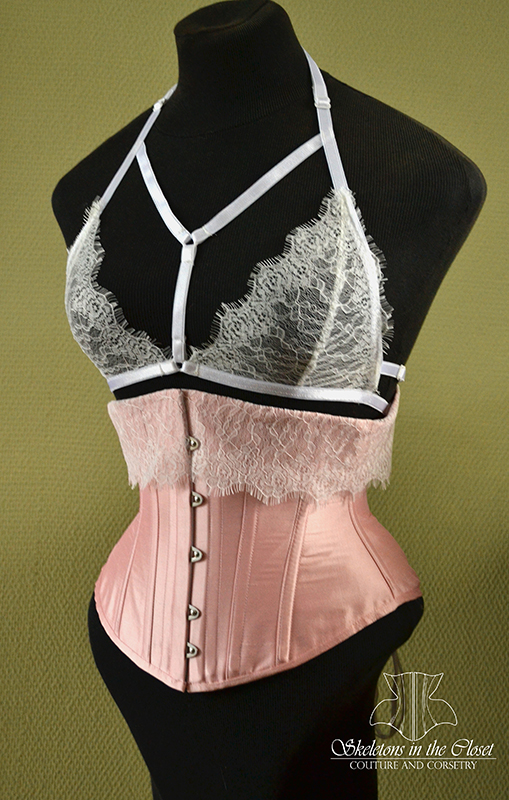 Perhaps you love the shape of this corset but you want something that is not as delicate as silk. It is also possible to buy this corset as a Beautiful Basic Corset in a rosebud or satin coutil.