The corset body
In 2016 a lovely client contacted me to make a corset body. I had never done that before but I was excited about the challenge. And boy it was a challenge
The difficult part of a corset body is that it does not stretch, at all. After all you do not want a corset to stretch. But you also do not want the body to sag or be too tight.
It took us 2 mock-ups but then the corset was finished
The corset is made out of red silk with black satin coutil boning casings. The corset has a little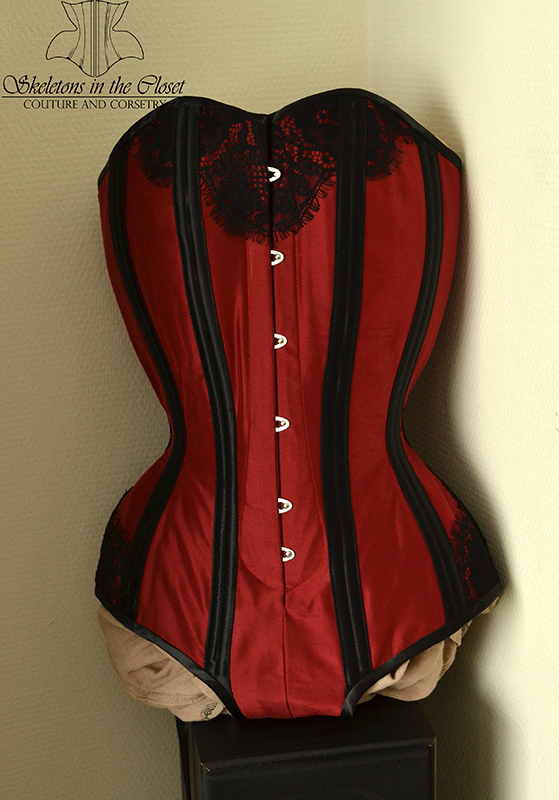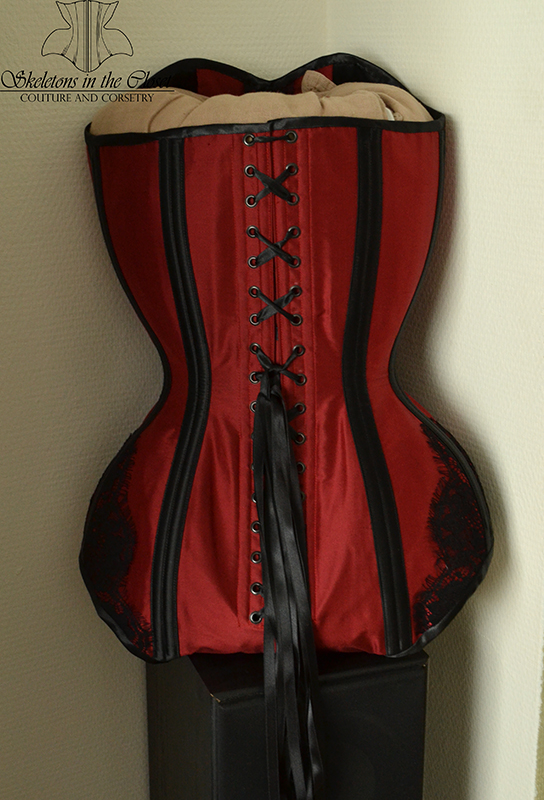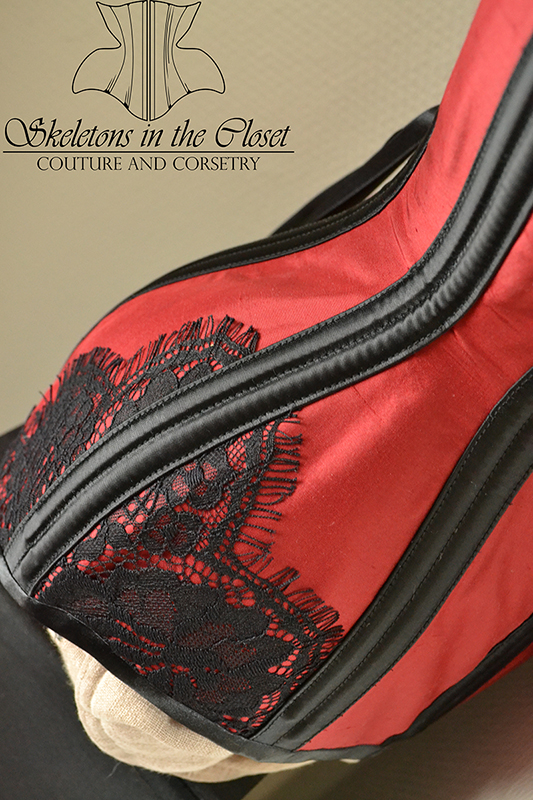 black lace accents.
I could not put it on a dummy since the bottom was closed so I filled it up with our pillows. I hope you get the idea.