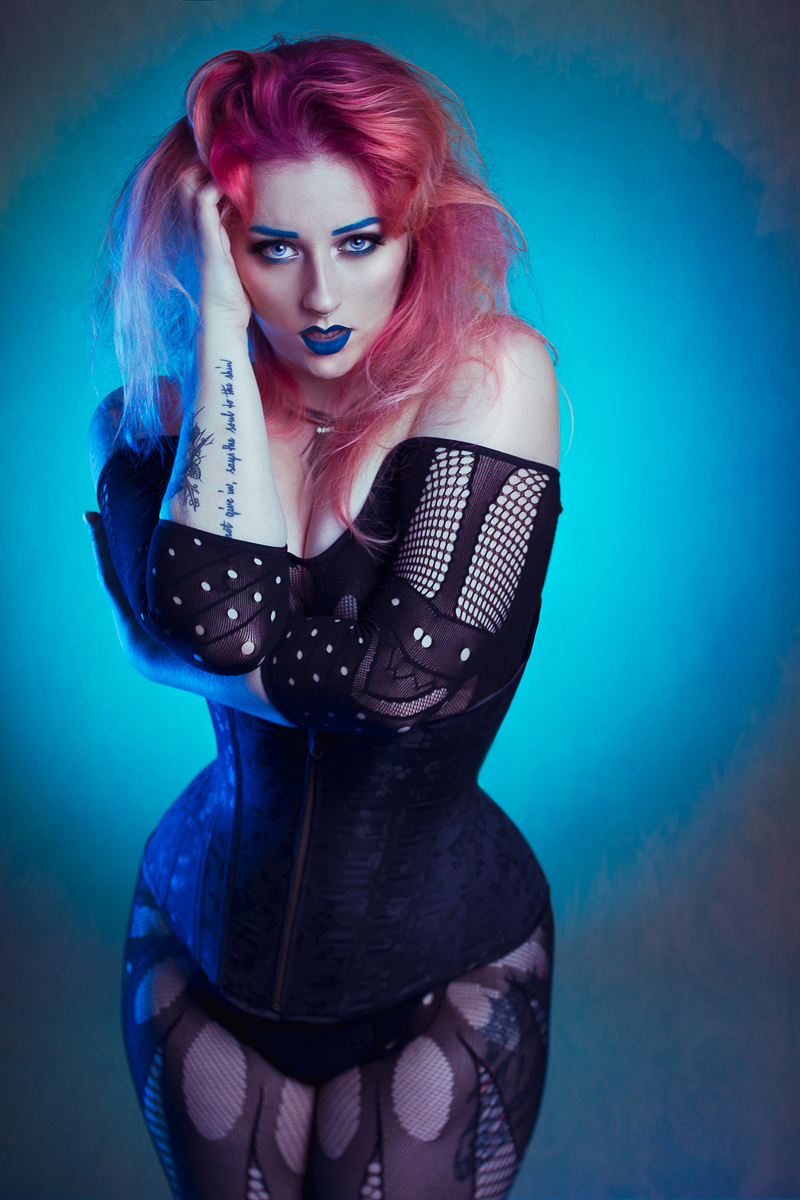 I promised to write a blog post about this coutil corset. I have decided to call this corset Xiamara. Yes this is a book reference. 10 points to the person who knows what book series I am currently reading 😉
This is a black coutil corset, made out of rosebud coutil. It has a heavy duty zipper at the front. It has internal boning casings. This corset I made as a strong yet light daily wear corset. Something basic to tightlace in.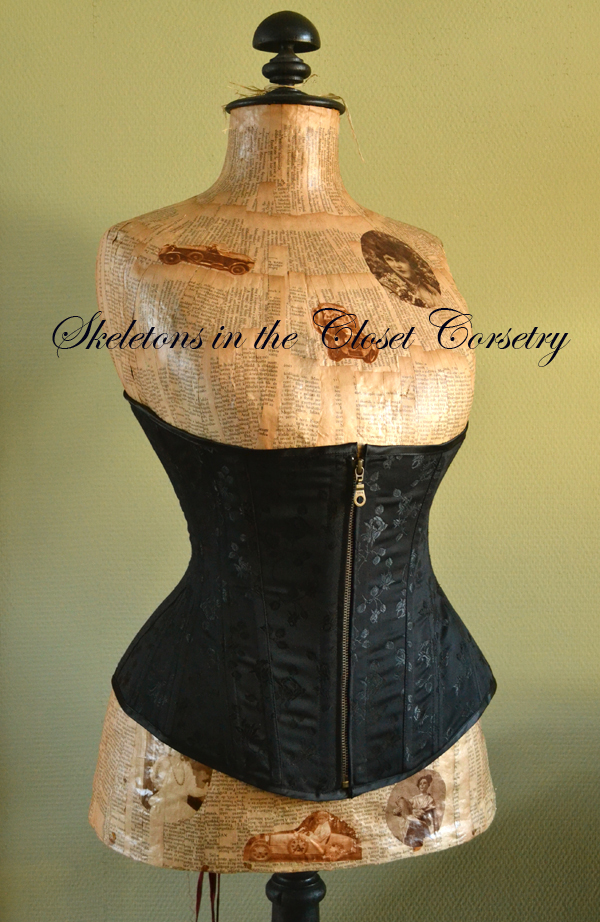 The most fun part of this corset is that it has 2 hip gussets. These are little triangle like parts sewn into the corset. The triangle parts make sure that the hips are wide, and if you cut them right they make for a smooth hip curve.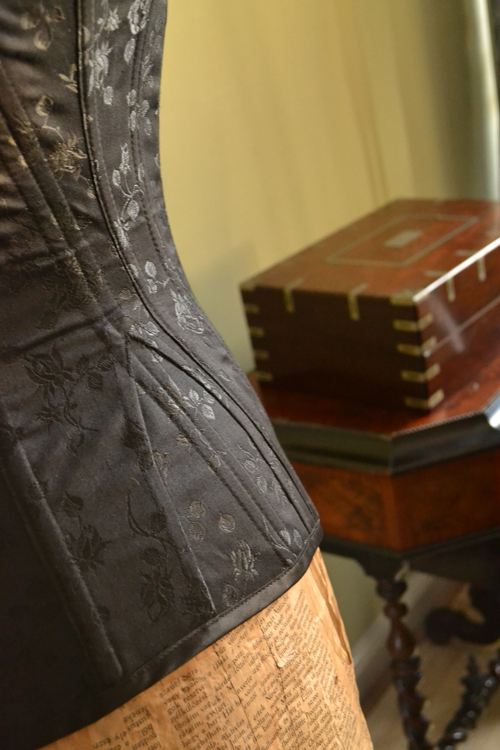 The pattern of this corset is based on a patent from 1900. The 1900's have given us great patterns. Usually the front of those corsets were quite flat, something we modern day corset wearers love too. As you can see when you follow the link to the patent, most of the curve of the pattern comes from the side and the back. Thus creating this great curve.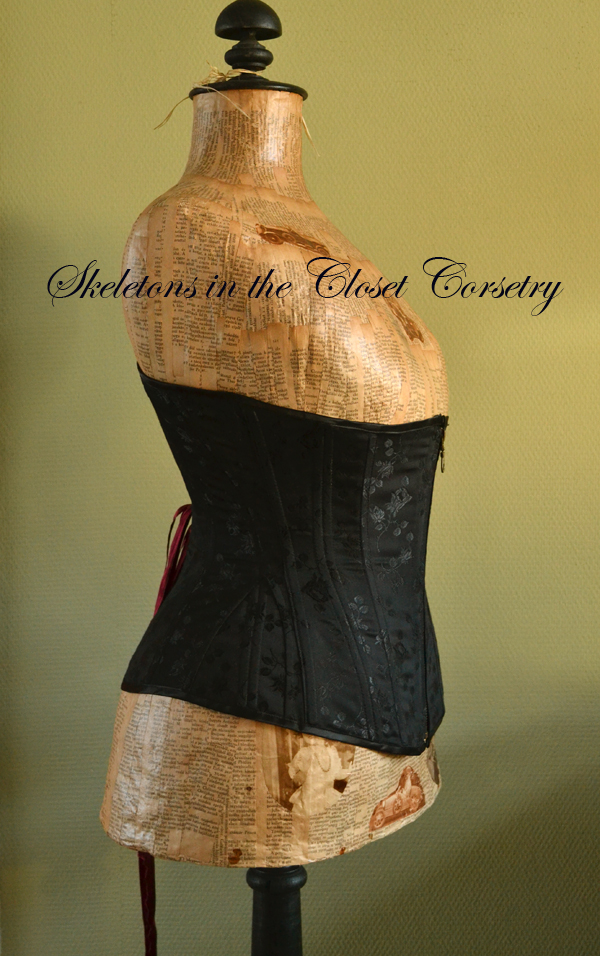 This corset has a total of 22 steel bones, plus a wide under busk underneath the zipper.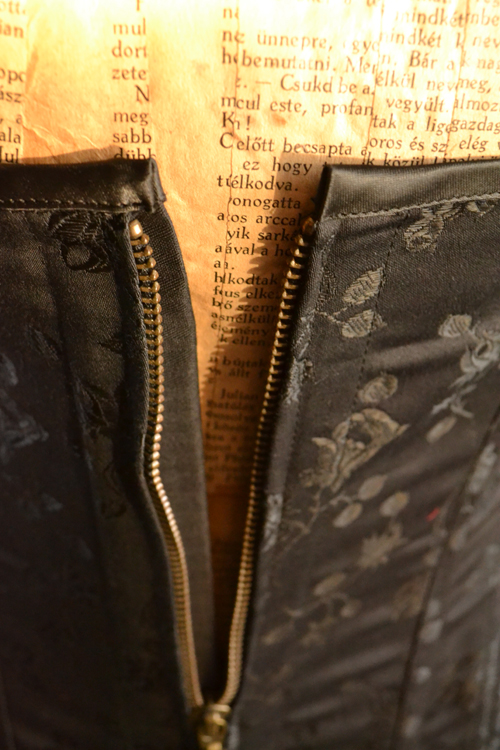 As with all my corsets I have taken inspiration and techniques from a historical example and used modern day parts to put it together. Always learn from the past!
If you would like to order a similar corset in coutil, with either a zipper or a busk. This corset is available as a made to measure corset starting at €295