The Beautiful Basic collection show you the essential corsets for any corset wearer. Made out of cotton, satin or brocade coutil these corsets are made for daily wear. The corsets are available as standard size items or as made to measure. The corsets start at basic price point and have optional extra's. All Beautiful Basic corsets are hand made to order. They are handmade corset is our own atelier in the Netherlands. So if there is anything we need to adjust you can always ask!
The Beautiful Basic corsets are: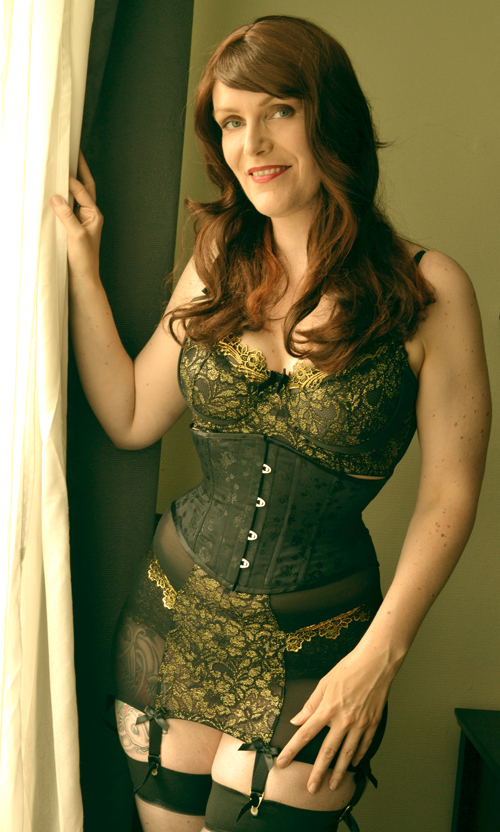 The Honoria Waspie: A great starter corset, or a corset for the more active days. This short corset is still extremely curvy. It took us a while but we have not made a pattern we are happy with! The wide underbust allows for a nice chinch while keeping the spillage to a minimum.
The Victorian Underbust: The Victorian underbust is a versatile basic corset. It is longer than our waspie with it 28 cm front busk. It has 5 panels per side, and is very suitable for daily wear. As you can see there is no picture yet. That is because I have made this corset a portfolio deal. I have made Victorian underbust corset before, but only in fancy fabrics. Now I could make a sample, or I could have any of you guys get an amazing deal on a corset.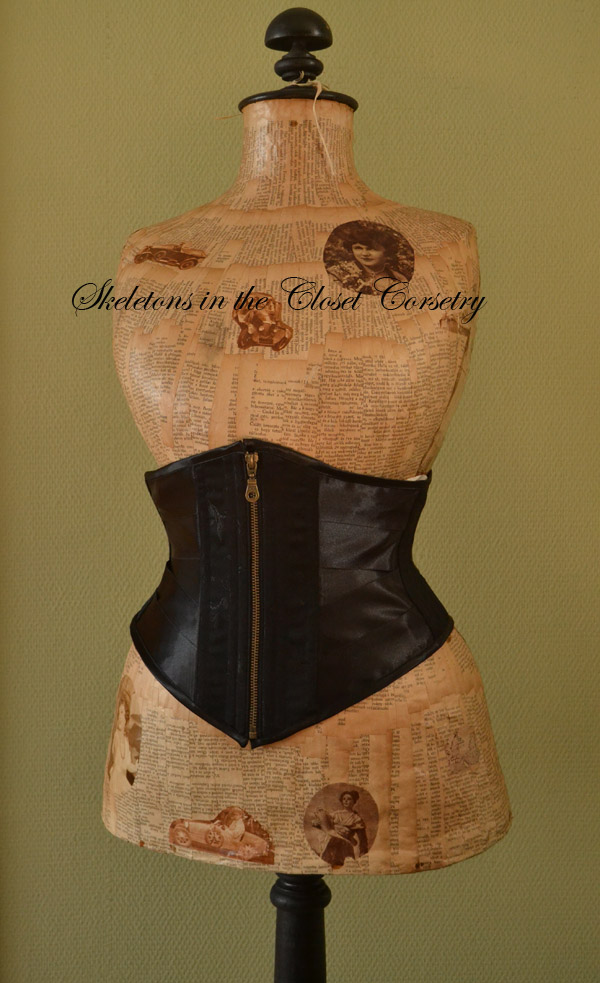 The Ribbon Corset: The ribbon corset is an Edwardian classic with a modern twist. The only beautiful basic corset that comes standard with a zipper. This corset is made out of ribbon and pieces of coutil. Great for active days or as lounge wear.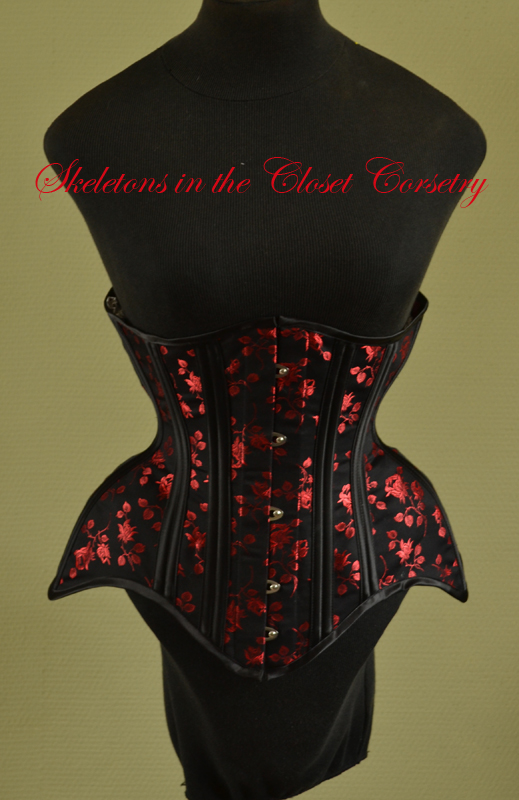 The Heather Longline Underbust: A tightlacers special. This longline underbust is made with curve in mind! The corset has a wide busk and external boning casings. This longline corset is curvier than any of the Beautiful Basics, and therefore more suitable for experience corset wearers. This corset is one of our favourites as it covers the tummy and is low over the hips.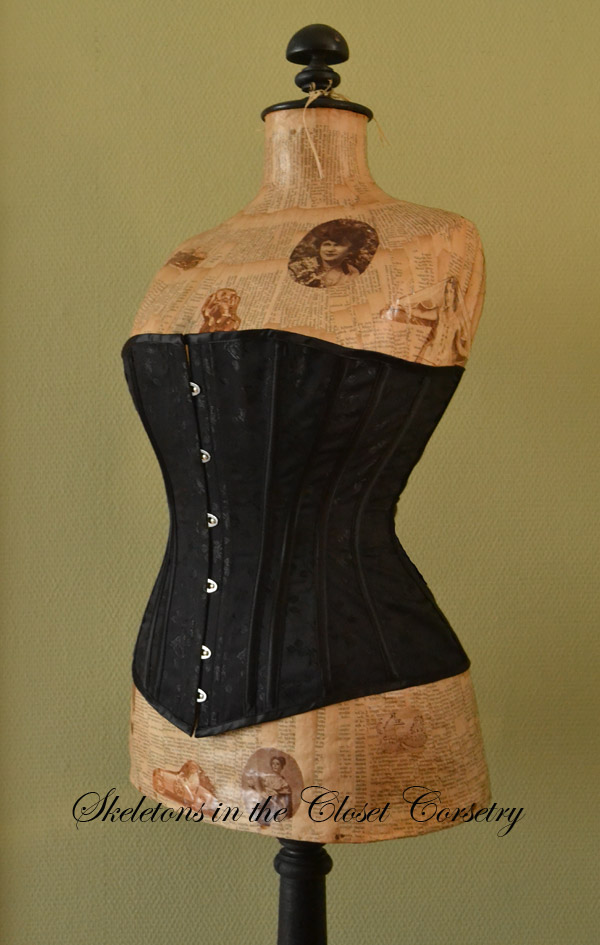 The Victorian Half Bust: This corset is made as a base foundation for any gothic outfit. The half bust corset is based off a Victorian pattern and also extremely suitable to wear underneath your Victorian costumes.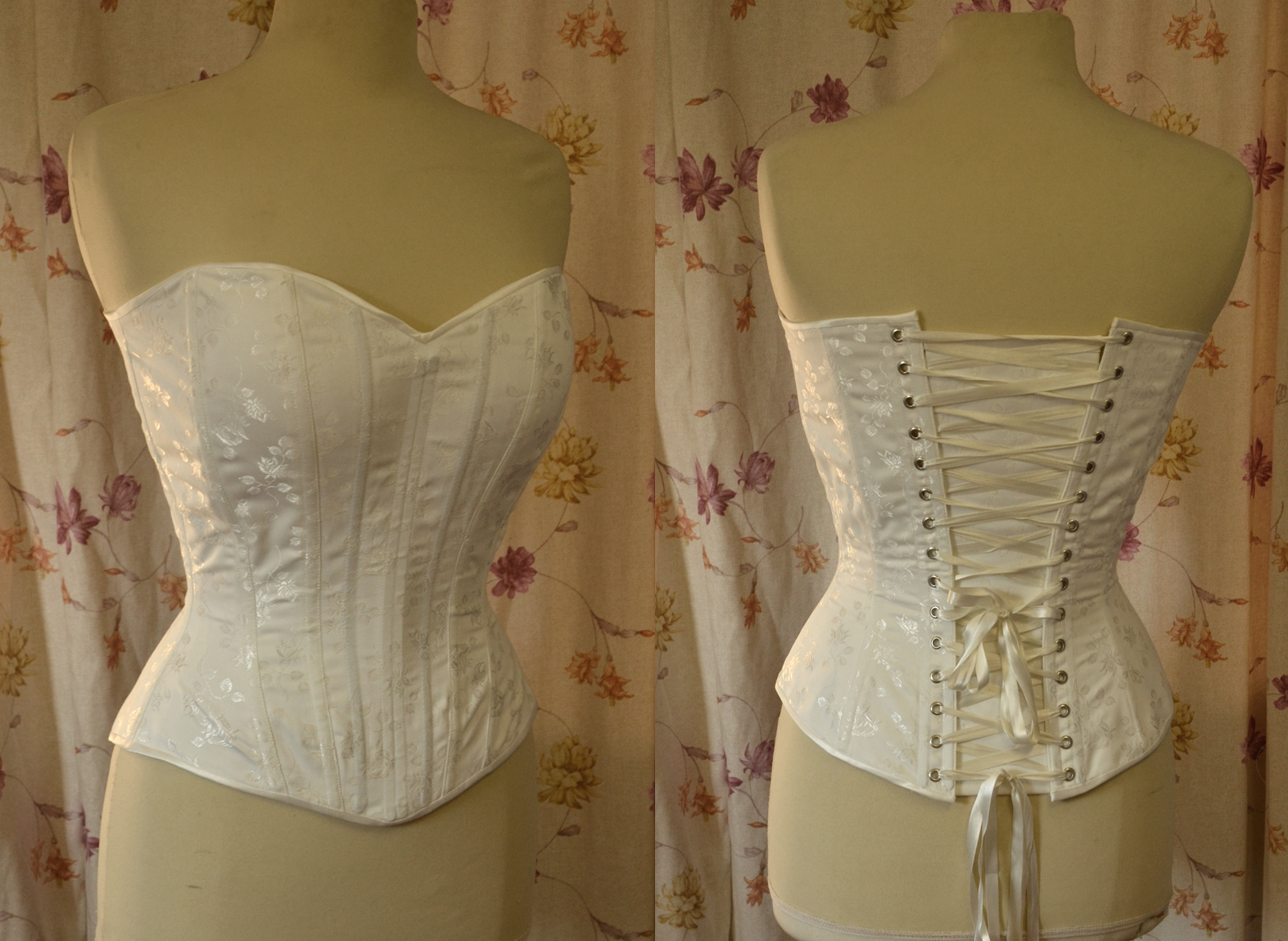 The Overbust: The Victorian overbust corset is a modern classic. With its sweetheart neckline and it gentle curves it is great for evening wear or even a wedding! The corset is high underneath the arms to avoid spillage, and has steel boning to keep the ladies up. It also gently curves in at the bottom to keep your tummy in.
Extra's: There are optional extra's you can add to your corset. We wanted to make handmade corsets for a basic price, and have you decide what you want to add to it, depending on your needs and budget. You can add extra steel boning, or have the corset made to your measurements.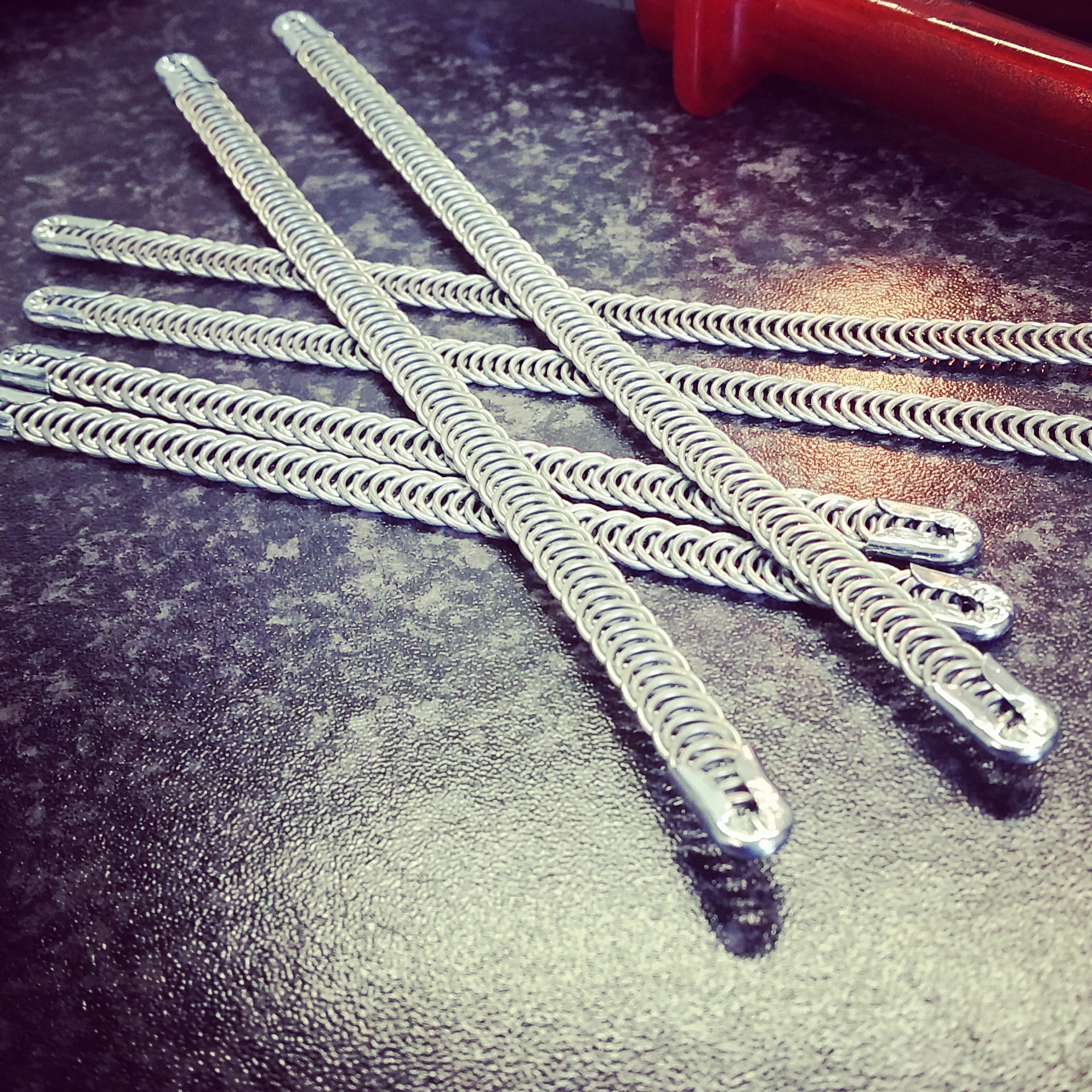 In the future we might add to this collection or have a stock ready to ship, but for now it is all made to order.
The corsets have some colours listed as base colour. However, our favourite coutil, the rosebud, is available in lots of different colours. If you want to have another colour you can always ask! There is no surcharge if you with to have another rosebud or satin coutil colour. And if you want to go all basic and have the corset made out of cotton coutil, you can even get a small discount.