Sheer corsetry.
As you may know, I was a little late to the sheer corsetry party. Having tried to work with lingerie mesh, and non coutil strength layer before (both not to satisfaction) I was not sold on the idea of using a mesh fabric for corsetry. After all a corset is supposed to be strong and durable.
However, seeing some amazing examples of sheer corsetry I decided to take the plunge.
The first sheer item I made was the girdle. A combination of a vintage style girdle and a corset. This lightly boned corset soon became my favourite to wear. I now have two versions of this girdle for personal wear, a light and a dark one.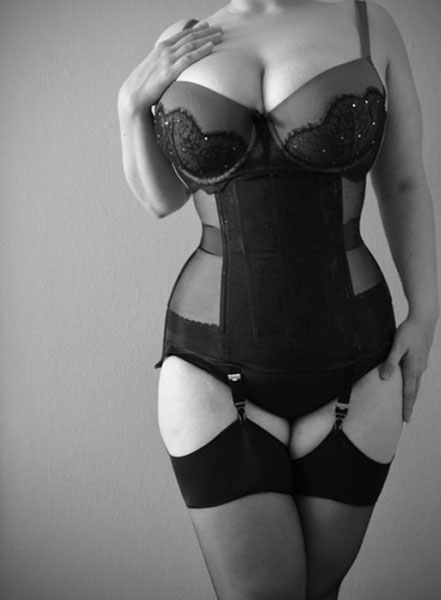 Something you should know about corsetry mesh, is that although it does not stretch is does have a little give. This means that it will break in easily and quickly forms to your body while still being strong enough to chinch.
A corset in mesh feels flexible and airy, it is a great material for cupped rib corsets and lingerie like pieces. They are also fun to wear with a contrasting colour underneath. As corset mesh is only available in black and ivory, they are also pretty to combine with coloured silks. Like this Honoria Waspie.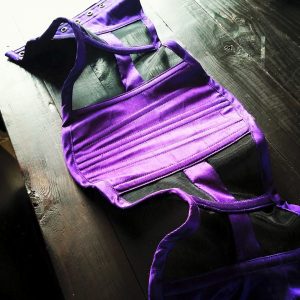 The down side of the mesh is that it is made out of polyester. So I always wear something underneath my corsets, both to protect my corset from sweat and to protect my skin from the sometimes harsh feel of the polyester. A mesh corset is not always the better choice in hot weather, sometimes a single layer cotton coutil corset might even feel better.
There are corsetmakers who use cotton bobinette. This is something I have yet to experiment with, but could be something for the future. Being made out of cotton it must feel more comfortable against the skin.
Is a sheer corset better or worse than a cotton coutil corset? That would depend on where you need the corset for, what type of wearer you are and what you expect of a corset. Not all corsets are suitable for every corset wearer, and not all corset wearers have the same needs from their corset every day.
If you are a lacer who likes a strong feel of the corset, you might want a double layer coutil corset. If you need something lingerie like, but still strong a sheer corset might be just the thing.
Here is my newest example of sheer corsetry. A Lady Aistikas corset in satin coutil and corsetry mesh, with external boning casings and a little bit of lace. The lady Aistikas corset is a four pannel corset, that gives quite a bit of curve. As you can see on this lovely woman! Necia Navine shot this corset and collar for me.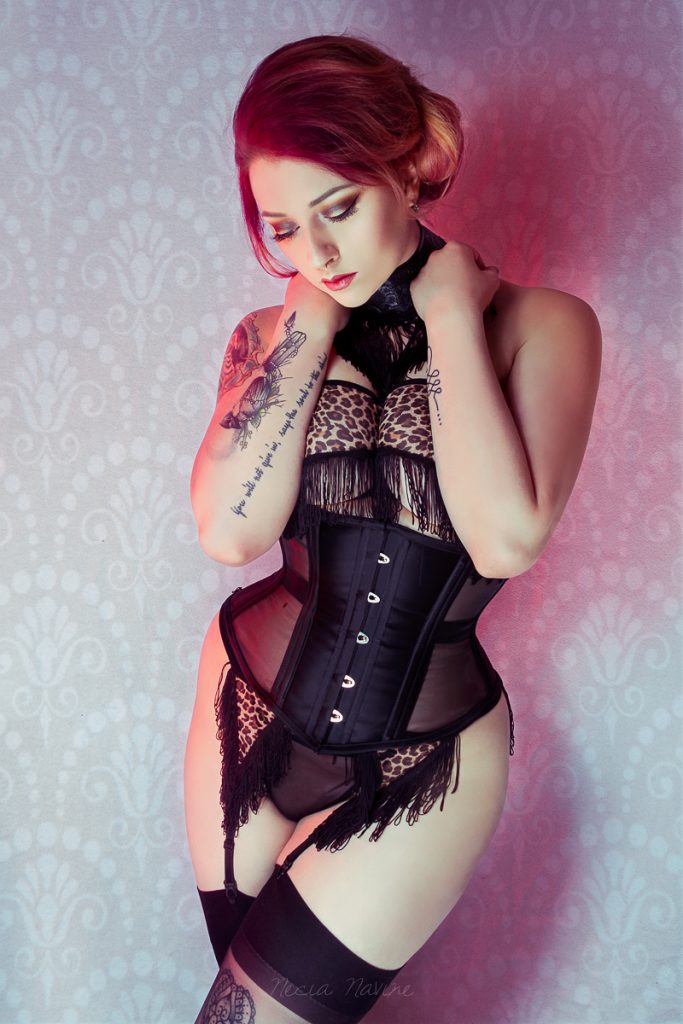 And on the dummy!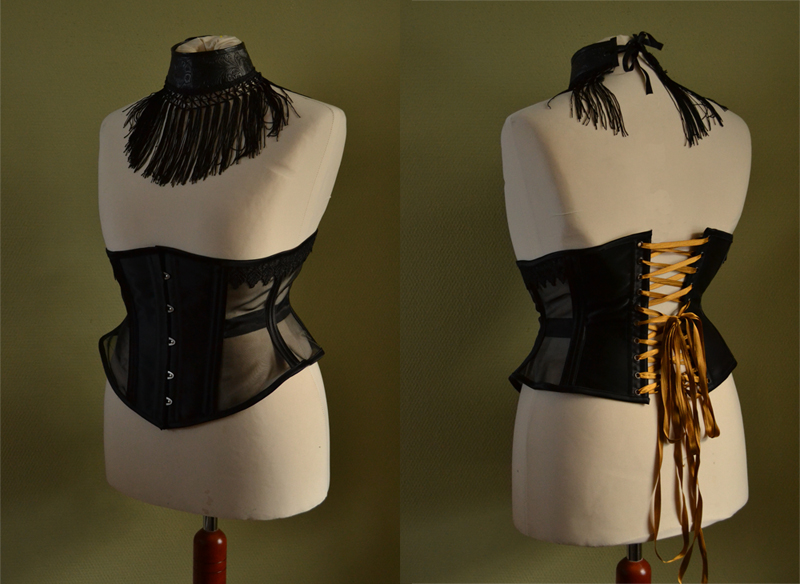 If you would like your own made to measure sheer Sophia Eden girdle, or lady Aistikas corset. They will be available on the website as made to order items on the 1rst of September 2016. I know it is a little while away, but we are booked up until then.